Request a no obligation FREE QUOTE today
Call us now on 08 8370 3111 or enquire online and we will provide an expert and professional quote on your refrigeration and air conditioning requirements.
Sims Refrigeration is a wholly owned division of John R. Sims & Co. Pty. Ltd. and has been involved in Commercial Refrigeration contract installation, service and maintenance since 1966.
We supply, install, service and maintain all manner of commercial refrigeration & air conditioning equipment for Supermarkets, Hotels, Bars, Clubs, Restaurants, Cafes, Hospitals, Education & Training Facilities, Schools, Government Departments, Aged Care/Nursing Home Facilities, Sporting Clubs, Butchers, Bakehouses, Delicatessens, Service Stations, Convenience Outlets, Offices, Fire Stations, Ambulance Stations, Florists, Fruit and Vegetable Growers & Wholesalers, Pharmaceutical Stores and Funeral Homes.
The company has Eighteen fully equipped service vehicles operating a 24 hours a day, 7 days a week Service Division covering the whole of South Australia and Five fully equipped service vehicles covering Darwin-Northern Territory.
We can assess, consult, engineer and then tender on any project deemed suitable to us. Our Design, Engineering and Installation Division coupled with the Sales Department are able to provide you with qualified and professional advice.
We supply and install refrigeration rack systems and as well supply and install various styles of electronic monitoring equipment.
Our branch in Darwin, Northern Territory has a team of seven who are all NT residents.
Our services and installations are provided all over the top end extending out to the islands, coastal and inland to remote far reaching indigenous communities.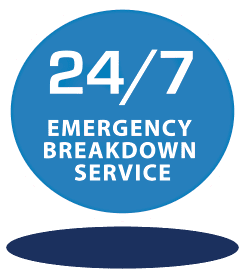 SA & NT Call 

08 8370 3111

24 Hours
Sims Refrigeration Service Department offers you 24 hours emergency service break down, day or night 7 days per week, 365 days per year.
Our normal hours of business are 8:00am to 5:00pm Monday to Friday (ex public holidays). If a Service Call is lodged in normal working hours, most Service Calls will be attended to on the same day, or next within reason. If a Service Call is lodged after hours, our on-call technicians will be in contact with you to deal with any break downs quickly and effectively. Call Sims Refrigeration 24/7 SA & NT on 08 8370 3111
Blackwood Head Office
188 Main Road
Blackwood SA 5051

Pooraka
Cnr Main North Road & Market Lane
Pooraka SA 5095

Darwin
Unit 4/13 Bishop Street
Woolner NT 0820