About Sims Refrigeration and Air Conditioning
As a young boy from about 10 years of age John Sims worked part time alongside his Father in the Building Industry.  It was from this experience that John new that he wanted a trade as employment, so he attended Goodwood Boys Technical High School in Adelaide, SA completing trade subjects.
From there John was offered an Apprenticeship in Refrigeration, Air-Conditioning & Electrical with a company called Unbehaun & Johnston Ltd – Adelaide.  He studied Refrigeration, Air Conditioning & Electrical as trade subjects with an advanced certificate in Design & Calculation.
During his time as an apprentice John got the desire to start and run his own business and when the opportunity presented itself on the 1st October 1966 he started John R. Sims & Co Pty Ltd with his wife Jenny which we know today as Sims Refrigeration & Air Conditioning.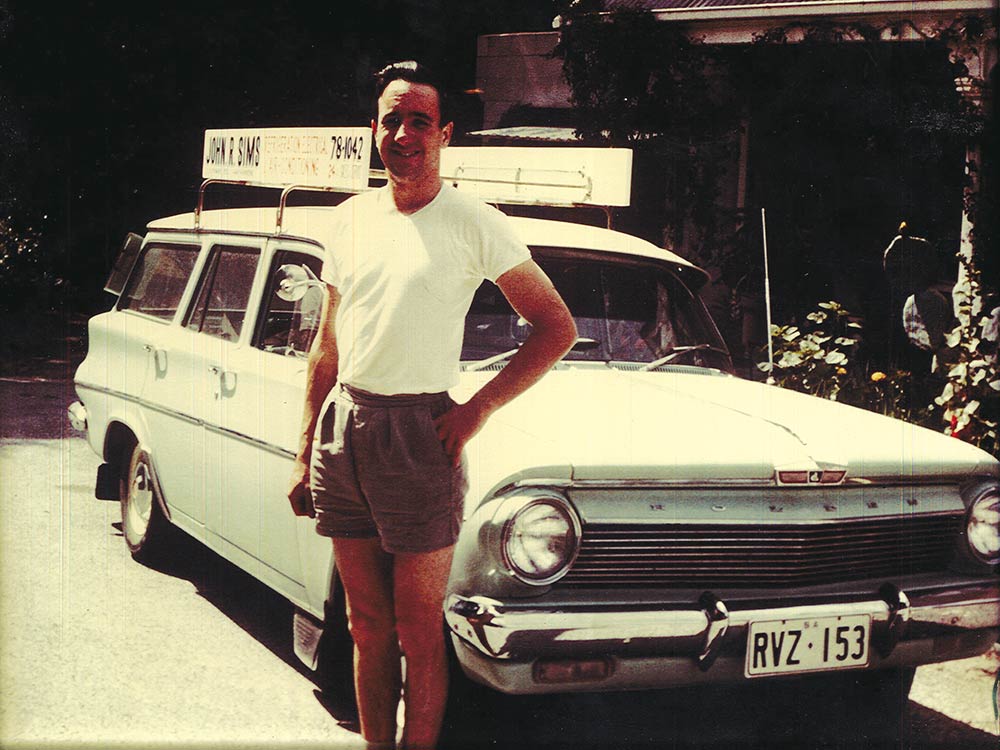 John Sims, Founder of Sims Refrigeration